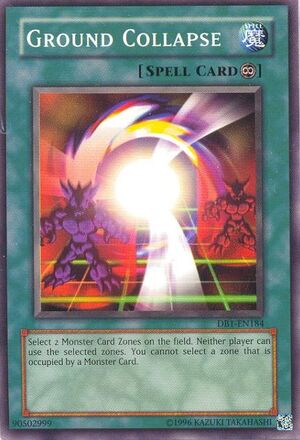 Bet you never thought this guy would be t0 
NO MOAR XTRA.DEK MONSTA!!!!! PLSH DESTROY DAT CARD!!!!!!!



Posts

: 2


Join date

: 2017-01-01



It is all going to depend on how many Monster Zones the generic Link Monsters give players. Too early to tell whether the card will be viable or not but even then I kind of doubt it.

Open this turn one and go first, and block the first extra deck zone. They will not get any extra deck zones.
That would depend on if "Monster Card Zone" only applies to the newly named "Main Monster Card Zone" or if it applies to the "Extra Deck Zone" as well. It is an old card that they can't really make money off of so I doubt they would rule it that way, but anything is possible. Haha. It would also hurt Link Summoning, something that I'd imagine they would want to promote as well.

Well to my knowledge the zone is specifically called extra deck monster zone, thus it should work. Saying this Konami could trek the ojama dream by making a new ruling.
Yeah it should work since it is a monster zone, but I'm sure they'll ruin it lol
They will have to clarify a lot of older cards and decide whether or not cards like this can actually affect the Extra Monster zone. As is, it's completely unclear due to archaic wording.



Posts

: 74


Join date

: 2017-01-04


Location

: Monad Depths



Their are some modern cards that have similar affects for example zany zebra.
Similar topics
---
Permissions in this forum:
You
cannot
reply to topics in this forum